Welcome to Allied Logistics
Allied Logistics LLC is one of Oman's leading logistics companies.
We offer supply chain solutions, tailor-made to our clients' needs, across a multitude of industries. Our impressive network of agents spans the entire globe, therefore we can offer our services to and from, any country in the world, by land, sea and air.
We strive for customer satisfaction, so a high level of service is guaranteed with every shipment, moving and relocation packages both domestically and internationally
READ MORE
LOGISTICS OVERVIEW

We are a fully-fledged set up, providing an entire range of freight forwarding services, including Air freight, Ocean Freight, Customs Clearance, Transportation and Warehousing solutions Annually, we handle Ocean Freight shipments of +2000 TEUs & +500 tons air freight globally, to & from Oman Our Global Network allows us to provide you with competitive prices, Door to Door for FCL , LCL & Air Freight cargo
Allied Logistics is specialized in project shipments and as a leader we have handled many break bulk shipments coming into various Omani sea ports
Our total Tonnage for Project logistics annually accounts for 6000 to 8000 MT
READ MORE
QUICK LINKS
NEWS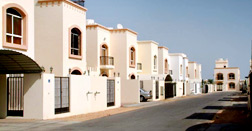 Approximately three months ago my wife and I after viewing five removals quotes and meeting all of the providers decided to go with Marcus Maguire at...
READ MORE
FACEBOOK FEED