About us

Allied Logistics was founded in April 2013 and has made an immediate impact on the local market.
Although we are a very young company, we have employed experienced logistic professionals, who have a long history with Oman. Our entire team has been hired locally, to ensure we are knowledgeable and have an excellent understanding of working in the Sultanate.
Company vision
Allied Logistics aims to be at the forefront of GCC logistics, and relocation.
We strive for excellent customer service, especially with attention to after sales, where others may lack. With hard work, determination, and experience, we aim to be the most admired logistics company in the region. As with most companies, profit is the driving factor; however, we strongly believe that providing fantastic customer service is the key to success, and this is our driving factor.
QUICK LINKS
NEWS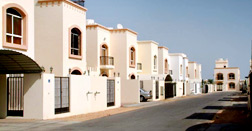 Approximately three months ago my wife and I after viewing five removals quotes and meeting all of the providers decided to go with Marcus Maguire at...
READ MORE